9 Hives
A custom eCommerce website for urban beekeeping supplies.
I worked with Hiilite Web + Marketing to design a fully responsive e-commerce website on the WordPress platform for 9 Hives. The new custom website includes video, a playful bee-inspired design, user-friendly navigation on all devices and strategic implementation of an online presence.
9 Hives is an urban beekeeping supply store run by Okanagan entrepreneur, Robertson Fait. He is passionate about making beekeeping accessible and affordable for everyone, and in supporting the growth of beekeeping and biological diversity across communities in the Okanagan. When Robertson approached Hiilite for help with building a website for his company, as advocates of supporting healthy, happy bees in the Okanagan, we were more than happy to help!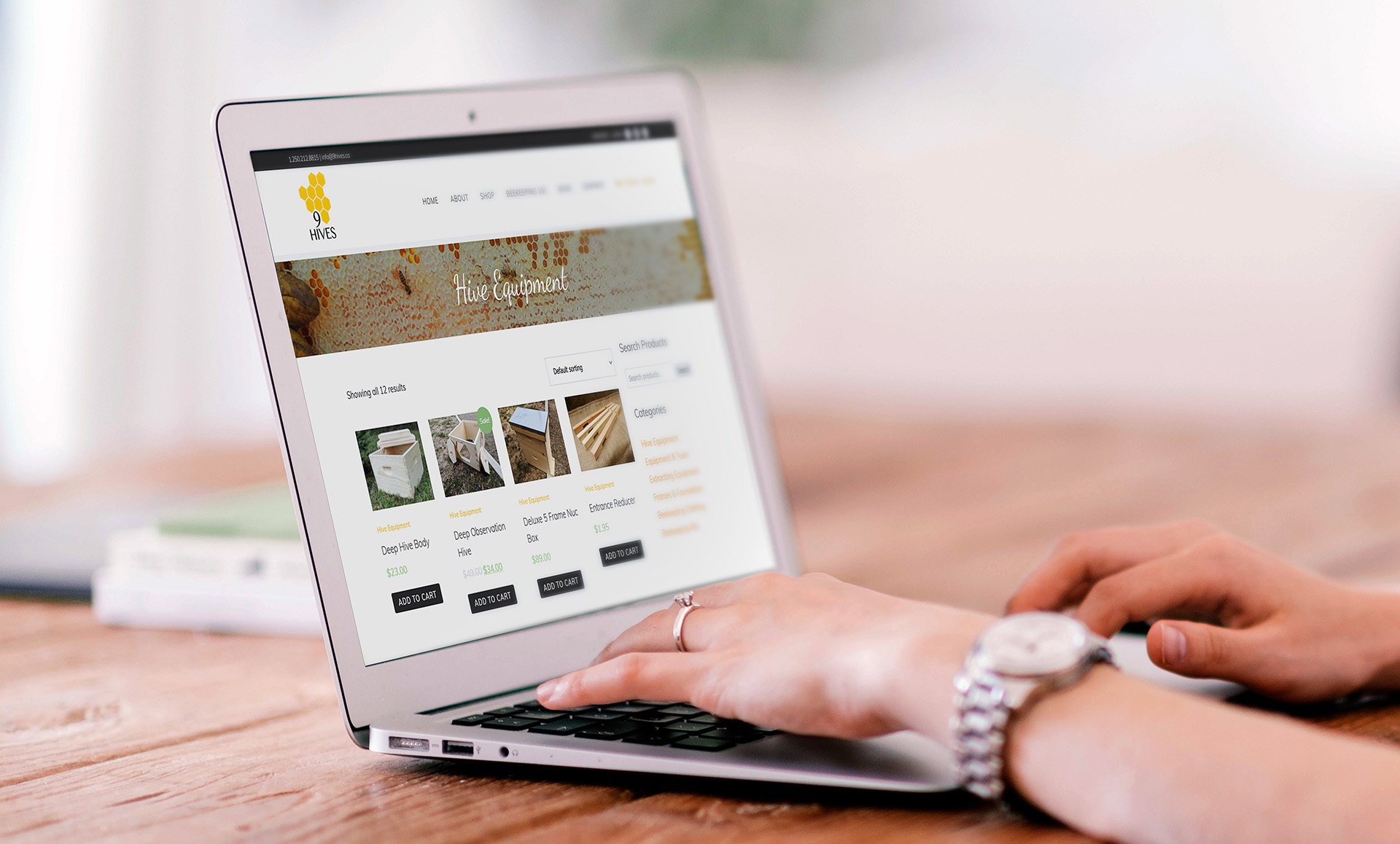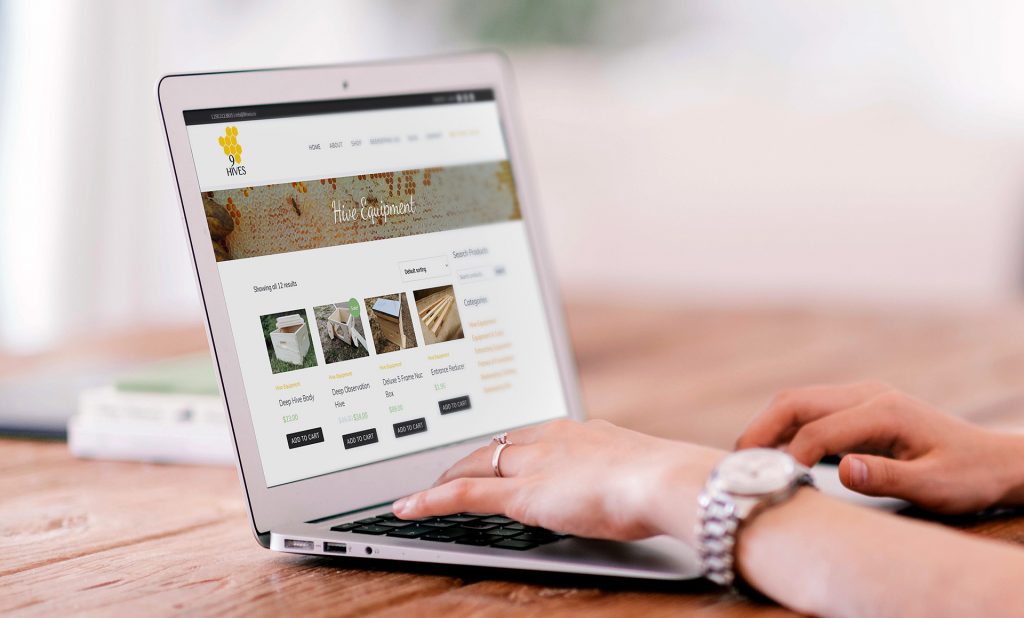 I led this project from a design perspective, partnering with Hiilite's web developer and content marketing experts to collaborate on a new website for 9 Hives that included both a seamless e-commerce experience and a strong educational & informational platform with a sense of community.
e-Commerce
9 Hives is a fully functional e-Commerce website build on the WooCommerce platform, allowing for easy management of orders and inventory.
Responsive
As with all websites built by Hiilite, 9 Hives is fully responsive and tested for smooth functionality on all platforms.
View the 9 Hives website in action.